Information
All key dates at a glance
| | | | | | |
| --- | --- | --- | --- | --- | --- |
| Start Time | Course4 | Altitude Difference | Finish | Entry Fee | max number of participants |
| 5.00 am | A - 211,3 km | 7049 m | 09.00 pm | € 75,- / € 80,-5 / € 85,-6 | 600 Starter |
| 9.00 am 3 | B - 119,5 km | 3848 m | 09.00 pm | € 55,- / € 60,-5 / € 65,-6 | 1,300 Starter |
| 10.00 am 1 | C - 73,6 km | 2446 m | 07.00 pm | € 50,- / € 55,-5 / € 60,-6 | 600 Starter |
| 01.00 pm 2 | D - 61,0 km | 2074 m | 08.00 pm | € 45,- / € 50,-5 / € 55,-6 | 400 Starter |
| 11.00 am 3 | E - 53,5 km | 1473 m | 06.00 pm | € 40,- / € 45,-5 / € 50,-6 | 1,300 Starter |
| 11.45 am | F - 37,9 km | 1114 m | 04.30 pm | € 35,- / € 40,-5 / € 45,-6 | 400 Starter |
| 12.15 pm | G - 22,1 km | 688 m | 04.00 pm | € 30,- / € 35,-5 / € 40,-6 | 400 Starter |

1
Start in Obertraun (Free specially chartered train to the start - departure 07:20 am, 08:33 am and 09:13 am from Bad Goisern)

2
Start in Bad Ischl (Free specially chartered train to the start - departure 10:43 am and 11:22 am from Bad Goisern)
Finish in Bad Goisern. All other courses start at the market place in Bad Goisern.
3
For the B- and E-courses there will be 3 starting blocks whicht start 5 mins apart.
Please note your starting grid and block as well as time allowance according to the regulations!
4
The chosen course is binding. Any changes only u
pon availability of starting slots and for an a
dditional re-registration fee of €10.
5
Entry fee: payment after March 1st
6
Entry fee: payment after May 1st
Banking details:
VKB Bank Bad Ischl
BIC: VKBLAT2L
IBAN: AT55 1860 0002 1302 2900

Account Holder/Details:
Mountainbike Club Salzkammergut, Obere Marktstraße 1, A-4822 Bad Goisern

Please make sure to insert in the "reason for payment" the names of all participants, date of birth as well as participant's ID. Please fill in the ID also in the field "customer data". The total amount must be transferred within three days to our account.


Race number distribution:
Friday between 02:30 pm and 09:00 pm for all distances at the Volksschule in Bad Goisern.
For the courses B, E, F, G: on Saturday from 7:00 am and up to one hour before the start of each race at the Volksschule. For the course C between 08:00 am und 09:30 am in the pavilion in Obertraun and course D between 11:00 am und 12:30 pm at the Trinkhalle Bad Ischl.

Attention! Every participant has to peronally collect his starting package!


Registration Deadline:
Every participant who registers and pays the entry fee before July 1, 2013 receives a personalized starting number. Depending on availability of starting slots, some courses are open for registration until a few days before the event. However late entries are not possible on site!
For your payment status please check www.trophy.at/startliste


Pasta-Party:
Friday from 03:00 pm until 09:00 pm in the Festsaal.

Bikers' Briefing:
Friday at 07:30 pm presentation and biker briefing in the festival pavilion.


Attention Time Limits!
Course A:
8.30 pm bridge "Goiserer Brücke" (point AP4 at kilometer 36)
1.45 pm Berghotel Predigtstuhl (point AP1 at kilometer 100)
3.45 pm brigde "Goiserer Brücke" (point AP4 at kilometer 128)
7.15 pm Gosau Hintertal (point AP9 at kilometer 178)
8.15 pm Gosau Vordertal - Sports Center (point AP10 at kilometer 191) *

Course B:
1.00 pm bridge "Goiserer Brücke" (point AP4 at kilometer 36)
6.00 pm Gosau Hintertal (point AP9 at kilometer 86)
7.45 pm Gosau Vordertal - Sports Center (point AP10 at kilometer 99) *

Course C:
3.30 pm Gosau Hintertal (point AP9 at kilometer 43)
5.30 pm Gosau Vordertal - Sports Center (point AP10 at kilometer 57)

Course D:
4.00 pm Rettenbach (point AP7 at kilometer 26)

Course E:
5.00 pm Berghotel Predigstuhl (point AP1 at Kilometer 37)

Course F:
2.30 pm Chorinskyklause - crossing Knallstraße (point P at kilometer 22)

Course G:
2.30 pm Chorinskyklause - crossing Knallstraße (point P at kilometer 9)

* Shuttleservice to the finish!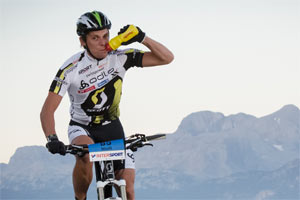 Catering:
Every participant receives a food supply package by PowerBar at the Volksschule. The voucher for this is included in your starting package. En route there are service stations offering San Lucar bananas, apples, oranges, dried fruit by Bioquelle, pretzels, bread and rolls with sausages and cheese, Ausseer Gingerbread, cake, water, PowerBar IsoActive, Coca-Cola and Red Bull mixed with water. Self supply may only be given at the assistance points (AP) marked in the course plan.

Attention! No littering beyond the service points. For more information see regulations.



Chip return and distribution of participant's T-shirts
Saturday between 01:00 pm and 10:00 pm in the Volksschule. The time keeping transponders will be exchanged for a Trophy T-Shirt voucher in the finishing area. Those bikers who drop out of the race have to cancel at the next marshal and turn in the chip. Not returning the chip - the biker has to pay 60,-- Euros


Lockers / Showers / Massage service
Locker rooms and showers are available at the "Neue Mittelschule" (HS1) and also at the public pool free of charge. After showering 15 masseurs and three sports therapists from the Trophy Massage team are available for relaxing and recuperating in the "Neue Mittelschule".


Clothing Transport and Wardrobe - Service
There is a wardrobe-service at the distribution of starting numbers in Bad Goisern. A mini van by Taxi 4242 will be available an hour before start in Obertraun and Bad Ischl, which takes any clothing or backpacks to the Lost & Found desk in the Volksschule in Bad Goisern. It is also possible to leave extra clothing at all refreshment stops.

Öffnungszeiten: Samstag 4.30 bis 22 Uhr; Sonntag 8 bis 16 Uhr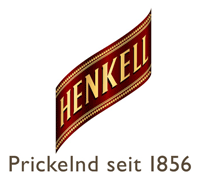 Winners' Ceremonies:
Prizes will be awarded to the winner of each race (male and female), to the top 3 of each age group as well as special and team ratings! We kindly ask all winners to wear long pants as well as a clean bike jersey on stage. All winners make sure you are on time! If you are unable to attend you must notify the info stand in front of the municipal office not later than 30 min. before the ceremony. We do not post out prizes but they can be picked up at any time at Sport Lichtenegger in Bad Goisern before the next Salzkammergut Trophy.

For more information, please see our program!


Information:
Dachstein Salzkammergut Tourist Board and
ASVÖ MTB Club Salzkammergut (ZVR-Zahl: 410938232)
A-4822 Bad Goisern am Hallstättersee, Kirchengasse 4
phone +43 (0)6135/8329, e-mail:
www.salzkammergut-trophy.at

Information provided by this website is subject to change by the organizers! All changes will be updated on our homepage and if necessary announced at the bikers´ meeting. The organizer has the right to refuse participation in the Salzkammergut Trophy without giving reasons!