Newsletter
Trophy Newsletter Themen
Personalized Race Numbers when registering until June 29
Less than 5 weeks until the start of the 21st on July 14! When registering and paying the entry fee by June 29, every participant receives a personalized race number.

For the 900 diehards of the extreme distance the Salzkammergut Trophy adventure starts on Saturday 05:00 am on the Marktplatz in Bad Goisern. Exhausting 210 km and sheer incredible 7.110 meters altitude difference are waiting to be tackled. Those key figures pretty much proof that we are dealing with the most selective mountain bike marathon in Europe. Numerous spectators along the courses, especially the cheering fan zones push the athletes to top performances.

However also the other Trophy distances of 22, 38, 54, 74 and 120 kilometer are not only most scenic but challenge your fitness. In addition there is the technically difficult All-Mountain"- contest with more than 55 km.
We are looking forward to your participation!

Your Trophy Team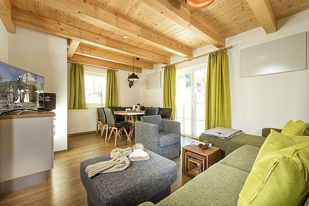 Participant shared rooms
in Hüttendorf Altaussee
The Hagan Lodge in Altaussee has a great offer for all Trophy participants who do not have an accommodation yet. Tow overnight stays from July 13 until 15 in a "Lodge Luxury" for only 119 Euro per person in a double room – for an extra night just 39 Euros!
Each lodge has three bedrooms, two shared baths, a sauna, a living room with a cozy sofa and a small kitchen, hallway with wardrobe as well as storage for bikes.
Please book asap as there are only four lodges available! For a small fee a transfer to the start in Bad Goisern may also be booked.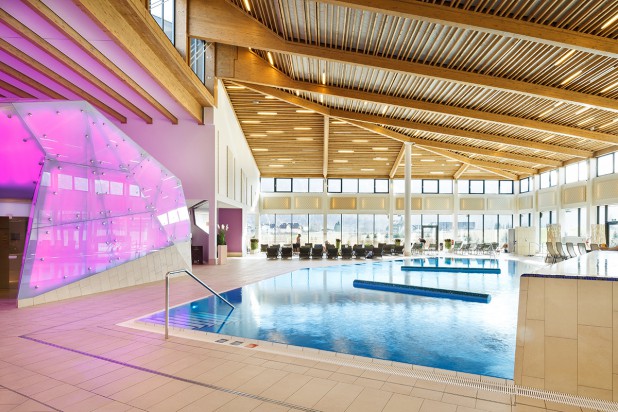 Narzissen Vital Resort - Suite Hotel
The Narzissen-Hotel in Bad Aussee has a also a great offer for all Trophy participants – leaving nothing to be desired!!

+ 3 Days / 2 overnight stays
+ Vital Resort- breakfast buffet
+ Trophy starting slot
+ Entrance to the thermal sole bath
+ Sauna as well as medical fitness
+ daily active program
+ Swim bag and swim shoes as giveaway
+ Free parking in front of the hotel

Price per person in a double room from 245 Euros respectively 195 Euros for the accompanying person without Trophy registration. Extra fee for Vitalresort FLEX half board only 25 Euro per person per day.
Bosch eMTB-Challenge supported by Trek on July 14
Already the third year the Trophy weekend hosts at e-mountain bike competition. The amended race format enables even more bike fun and uphill flow in the terrain. Technical skills and orientation are as important as fitness and smart battery management.

The "advanced-rating" includes six short technically demanding course sections where bikers are being timed without previous training. For the amateurs there are easier parts to tackle within those rating sections marked blue. On the in-between transfer tracks 10 check points must be passed. The winners will be awarded in the pavilion on the Markplatz at 07:00 pm.

For the first time it is also possible to participate without any timing in the Bosch eMTB-Challenge supported by Trek". The participants of the so called "explorer rating", just need to bike the 30 km long course by simply de-touring the individual rating sections. So despite different biking level performances family, partners or groups may enjoy together the special race atmosphere. The race in Bad Goisern ist the final of a whole EMTB race series. Stops also have been the Bikefestivals in Riva del Garda (ITA), Solothurn (SUI) and Willingen (GER).
Those who have no eMTB yet may also rent one for the race from the numerous exhibitors.
Impressum
Medieninhaber und Herausgeber:
MTB Club Salzkammergut
Obere Marktstraße 1
A-4822 Bad Goisern am Hallstättersee

ZVR-Zahl: 410938232


Unsubscribe Newsletter
Please either click on the unsubscribe link at the bottom of the newsletter or reply the received email without changing the subject line. In case the newsletter is received repeatedly or there is an email redirection to the current address, please send us an email including all addresses to be deleted.
Attention! The Unsubscribe link is only visible in the email program!

Sponsors

Partners