Newsletter

Click here, if the newsletter is not correctly displayed
Trophy Newsletter Topics
22 Salzkammergut-Trophy: register at reduced fee until May 5
About 11 weeks left until the 22nd Salzkammergut Trophy on July 13, 2019. More than 2000 participants have already signed up, almost 500 for the extreme distance! However
register
until May 5, and benefit from the reduced entry fee saving 5 Euros! Save even more money when biking numerous marathons of a series especially with the season ticket of the
MarathonMan Series
!
On May 25 and 26 we are happy to invite all Trophy participants as well as interested bikers to a course inspection in the Salzkammergut. On this weekend, bike together with our guides course sections such as the
Hallstätter Salzberg
or the
Rettenbach-Trail
which are only open on the race day. Moreover be sure to test the newest KTM Mountain- and Gravel-Bikes!
We are looking forward to your participation and wish you a great and successful bike season!
Your
Trophy Team
minimize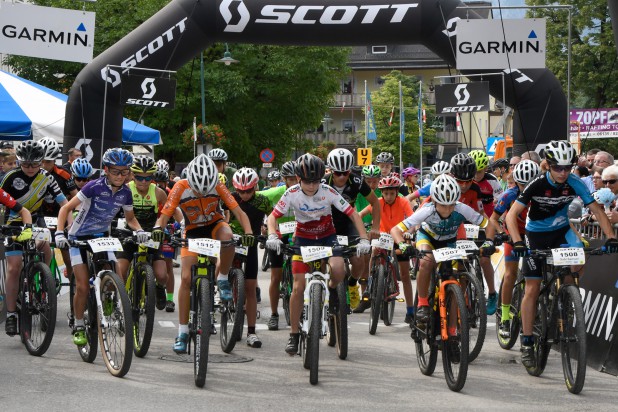 SCOTT Junior Trophy
on July 14
The SCOTT Junior Trophy on Sunday hosts once again two contests for kids and teens between age three and 14!
more
At the SCOTT Junior Trophy on Sunday, there are two contests for kids and teens between age 3 and 14!
At the
XC-Race
there are five age groups (U7 until U15) for kids born between 2005 and 2014. The U17 may already participate at the marathon with more than 22 kilometer  the day before.
For the rookies we host again the
testing your skills parcours
. The classification for the individual categories is not according to the age but the wheel seize. All participants receive a certificate and also the popular
Trophy T-Shirt
. After the winners ceremony great non-cash prizes are going to be raffled. The main prize will be a SCOTT mountain bike and a pair of Fischer-Ski
minimize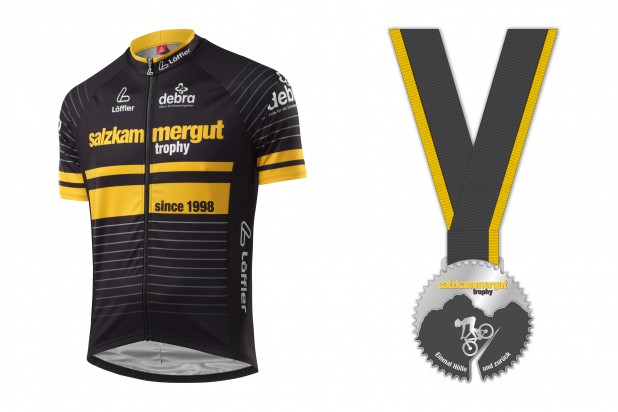 Trophy-Jersey by Löffler and Finisher-Medals
By popular request, we offer for the first time a finisher medal with an engraving for just 10 Euros – just order along with your registration.  
more
By popular request we offer this year for the first time, along with your registration a finisher medal with engraving for just 10,- Euros . In the finish area name and timing will be engraved without any extra charge.
Also the popular
Trophy Jersey
by
Löffler
may be ordered along with our registration. For each sold Jersey 5,- Euros will be donated to the
Debra Kids
! Also check out the matching
bike pants
in seizes XS-3XL.
Those who have already registered, just order the Jersey and the medal
per email
.
minimize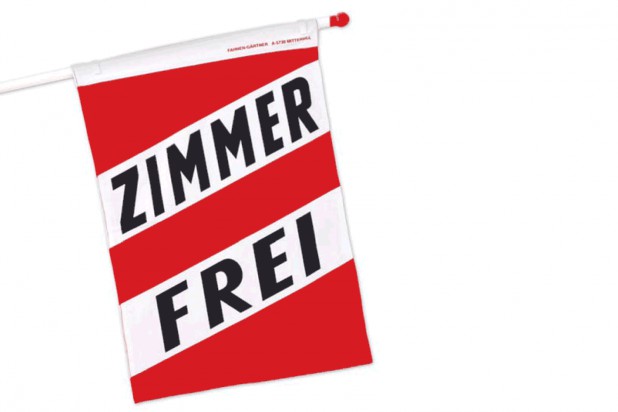 A few tips for your accommodation
On popular and well known booking platforms there are hardly any rooms left during the Trophy weekend, respectively offered for a somewhat higher price.
more
On popular and well known booking platforms there are hardly any rooms left during the Trophy weekend, respectively offered for a somewhat higher prices.  Many landlords also offer their holiday rental apartments for a minimum of 3 or 4 nights.  
Still we have some tips how you still kind find a suitable accommodation:
1. The Tourism Association Dachstein-Salzkammergut has its own
booking platform
. In Gosau and Hallstatt there still rooms with two night stays available. For more information please call +43 595 095.
2. Many local and smaller renters sign up their rooms at the beginning of summer season in this
booking system
. Therefore make sure to check out occasionally this website or contact them directly via email or just call. Click this
Link
for all accommodations listed in the holiday destination Dachstein-Salzkammergut
3. The
SV Bad Goisern
offers again camping sites for tents and mobile homes and also intends to increase its capacity this year.  Those who enjoy the atmosphere of camping will benefit from the perfect location being only three, four minutes away from the start.
4. In
Bad Ischl
, at
Traunsee
and in
Ausseerland-Salzkammergut
there are many online rooms available for just one night. With special ÖBB
trains
you will be not only on time but also have a free ride!  The train stations in Goisern, Bad Ischl and Obertraun are only 500 meters away from the starting line! All starting venues offer a
luggage service
for backpacks, bags or clothing.
5. Also some Trophy
Partner-Hotels
still have capacity and located close to the start of the C course.  For example the
BSFZ
in Obertraun next to the Course C or in Bad Ischl the
Villa Seilern
respectively the
Relaxhotel Royal****
  being close by the starting area of the D course. Furthermore from both hotels it takes less than 20 minutes with the special ÖBB
trains
to Bad Goisen.
6. The Hagan Lodge in Altaussee still offers some "
Luxury Lodges
" ,  also available as
shared apartments
. For an additional 5,- Euros fee it is also possible to book
Transfer
to Bad Goisern
minimize
Impressum
Medieninhaber und Herausgeber:
MTB Club Salzkammergut
Obere Marktstraße 1
A-4822 Bad Goisern am Hallstättersee

ZVR-Zahl: 410938232


Unsubscribe Newsletter
Please either click on the unsubscribe link at the bottom of the newsletter or reply the received email without changing the subject line. In case the newsletter is received repeatedly or there is an email redirection to the current address, please send us an email including all addresses to be deleted.
Attention! The Unsubscribe link is only visible in the email program!