Newsletter

Click here, if the newsletter is not correctly displayed



Trophy Newsletter Topics
Salzkammergut Trophy 2012 on July 14 - Register Now
Currently more than 1.000 bikers have registered for the 15th Salzkammergut Trophy on July 14, 2012. Register and pay online until the end of February and benefit from cheaper entry fee package! So don't forget your New Year's resolutions and register soon! Choose a long but still manageable marathon distance as your personal challenge: this is the best motivation for a regular training. The Trophy website is continuously updated and will be finished by mid of March!
Syncros MarathonMan Serie 2012 Events
The dates of the Syncros MarathonMan Series 2012 are confirmed. Highlight is the UEC European Marathon Championship as part of the Malevil Cup. Those who already register now for the series benefit from super reduced entry fees. The participation of all three marathons for only 109,-- Euros.

Dates:
29.04.2012 Rocky Mountain Bike Marathon, Garda Trentino (ITA)
16.06.2012 Rocky Mountain Bike Marathon, Willingen (GER)
17.06.2012 Malevil Cup, Jablonné v Podjestedi (CZE)
14.07.2012 Salzkammergut Trophy, Bad Goisern (AUT)
05.08.2012 Erzgebirgs-Bike-Marathon, Seiffen (GER)
For details see the MME Homepage as of November.



photo: Stefan Danowski and Sarah Zimmerlin – overall winner Syncros MarathonMan Series 2011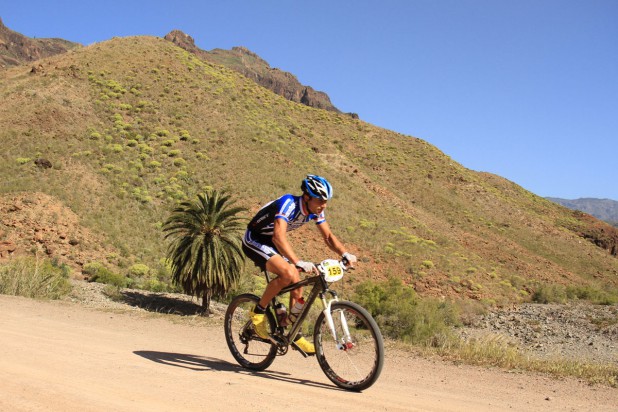 March 24 - Marathon Opening
The traditional marathon opening on Grand Canary has become more and more a bike festival. Starting on Thursday with a MTB Night Tour; on Friday the street marathon from Maspalomas via Fataga to San Bartolome takes place and on Saturday the Mountainbike Marathon is hosted for the 8
th
time offering 38, 65 and 85 km courses.
On Sunday the final events are: a city-cross, an e-bike race and a jazz brunch. For all participants Canary-Bike.com offers a special week package deal in the Bike & Wellnesshotel San Agustin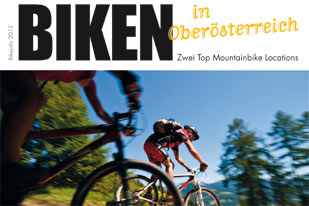 Hot off the Press: Biking in OÖ
The "Biken in Oberösterreich" magazine presents the top mountain bike locations of the state. On 28 pages the breathtaking mountains and lakes of the Salzkammergut and the unspoiled landscape of the Kalkalpen National Park makes you look forward to the next biking holiday!

In addition check out the information on the hottest bike events, the latest e-bikes and best way how to surf for your bike holiday in the web. The magazine is for free: just call +43 732 221022
Unsubscribe Newsletter
If you no longer wish to receive promotional information from us, please click below to unsubscribe.