Newsletter
Trophy Newsletter Topics

+ Already 4.000 registrations
+ Gary Fisher is comming!
+ Unicycle-Downhill
+ Junior Trophy - Start in the center


Trophy July 16, 2011 - Register now!
Currently more than 4.000 participants have already signed up for the Trophy on July 16, 2011. The number of registrations exceeds by now last year's level. The course C - 73,6 km is already fully booked. On the 211 km distance there are about 50 slots available. On the 119 km and 54 km course we have reduced the starting places by 100 each compared to 2010, at the moment 4/5 of them are taken.
Gary Fisher is comming!
"
I have to be there! Let's race
!" he announced already in September and now it's official! Gary Fisher – inventor of mountain biking – is coming to Austria's biggest Mountain Bike-Event in Bad Goisern! The 60 year old biker is not to be underestimated. Like in 2007 he is intending to tackle the 119 km distance with 3.848 altitude difference.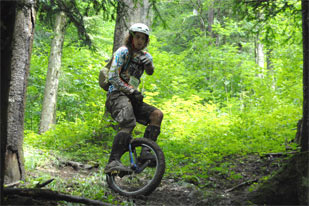 Unicycle-Downhill
The course is rated among the longest and most difficult one in Europe. The race in Bad Goisern is also part of the legendary "
Taste Of Mud
" race series. Spectators can easily access either by bike or car the
Rathlucka Lodge
which is located directly at the race track.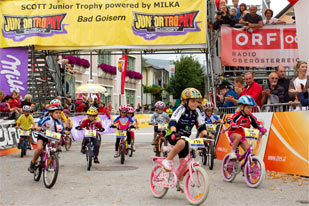 START IN THE CENTER
This year for the first time all age groups of the Scott Junior Trophy will start in the center of Bad Goisern! The diverse courses are going to be somewhat easier and shorter making it less demanding for our rookies and youngsters.


Unsubscribe Newsletter
If you do not wish to subscribe to our free newsletter anymore, please send us a return mail with the subject "no more newsletters" or just click on the unsubscribe link. Thank you!