Newsletter
The favorites of the Extreme track
This year it will be again a get-together of many well known favorites competing against each other at the extreme course of the Trophy. Stefan Kogler from St. Gilgen, Stefan Donowski from Hamburg, Valentin Zeller from Bad Ischl and Henrik Scharf from Berlin have met already many times at the start. So this year again it will be a tight and exciting fight between Germany and Austria!

The women winners' trio of 2007 with Anita Waiß (ARBÖ Merida Polizei Wien), Doris Steenfatt (Conway Factory Team Deutschland) and Hedvig Nagy from Budapest has now a tough competitor with the Swiss lady Andrea Huser (winner of the extreme course 2006).



World elite on the 110 km distance
With his World Championship title Massimo de Bertolis celebrated in 2004 in Bad Goisern his biggest success. However there are also Leonardo Paez (COL), Thomas Dietsch (FRA), and the two times winner of the Gior Italia Gilberto Simoni, Roland Stauder (ITA) as well as Thomas Nicke and Andreas Strobel from Deutschland on the start. Austria is represented by Heinz Verbnjak and Roman Rametsteiner.

Emese Simon (HUN), Jennifer O'Connor (NZL) and Anita Krenn from Bad Goisern are counted among the female favorites!




Track Highlights Trophy 2008
Kellys Bicycles presents a few of the numerous highlights of the 11th Salzkammergut Trophy. Enjoy the sunrise at the Raschberg, the breathtaking insights from the trail through the Eternal Wall and the Lake Gosau where depending on the weather the Dachstein or the Gosaukamm reflects or the rain storms create wild waves.

Challenging single trails, water passages, rope bridges, gorges, lakes and train tracks provide for the biking adventures!


see photos



The best spots for visitors!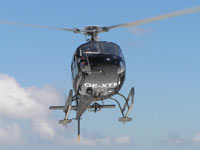 Helicopter tours start at Friday at 07:00 pm. On Saturday the first shuttle flights are possible at 09:00 am. For the best spots for visitors as well a map of the course including the passage times please see Trophy Homepage.Booking -Hotline: Air Alpin Meravo GmbH Tel.: +43 660 530 3003E-Mail: office@airalpin.atwww.airalpin.at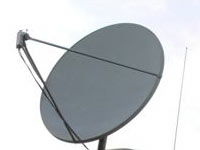 See www.trophy.at/stream for the course highlights as well as numerous interviews of the Salzkammergut Trophy 2007 as a video-on-demand. On July 12, 2008 there will be a live video stream on the internet presented by cameleon-online.tv - from the first start at 5:00 am until the winners' ceremony until 10:00 pm - ten camera teams will permanently broadcast images of the most spectacular spots of the extreme course as well breathtaking panorama shots from one of the most beautiful areas of Austria. This year they will use the new helmet cameras by BLACKEYE™.

Visitor may follow the race in the finishing area on the 15 m2 big LED screen and numerous plasma screens in the pavilion.




Junior Trophy in Gosau July 13, 2008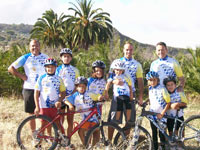 Auch das CanaryBike Team ist wieder am Start!
On Sunday the July 13th the Junior Trophy takes place: the future mountain bike stars in the age of four until sixteen may test their biking skill at the Junior Mountainbike Trophy in Gosau.

The kids will tackle according to their age group a course from one kilometer up to challenging 18 kilometers. Start is at 11:00 am

www.trophy.at/junior



Unicylist -Downhill July 13, 2008 in Gosau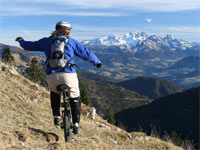 Already 25 participants registered so far!

So besides the Muni Marathon - for the first time there is going to be a Muni downhill competition at the Salzkammergut Trophy! The Gosaukammbahn takes you to the Zwieselalm at an elevation of 1.587 meters. After a mass start a 3.5 kilometer long downhill with more than 750 meters altitude difference along hiking trails and ski slopes will be tackled!



More



Check out this Hotel!
EurothermenResort Bad Ischl - Royal****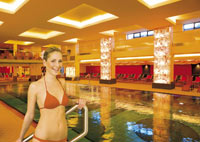 Arrive and relax in the Royal**** of the EurothermenResorts Bad Ischl. Here you will find the balance between the body, soul and spirit.

Salzkammergut-Trophy-Special

3 days/2 nights in the Royal****
1 classic therapy massage (25 min)
a great activity programme
private lake side at the Lake Wolfgang
direct panorama access to the Salzkammergut-Spa
daily entrance to the new Salzkammergut-Spa including sauna
5-course- indule yourself- half board
daily "happy cake hour" - free tea and cake in the afternoon
per person in a double room starting at € 189,-
offer for 4 days/3 nights like above: per person in a double room starting at € 259,-

Information:
EurothermenResort Bad Ischl GmbH & Co KG
Tel.: +43-(0)6132/204-2600
E-Mail: royal@eurothermen.at, www.eurothermen.at






Newsletter Abbestellen
Seit 1. März 2006 dürfen gemäß § 107 Telekommunikationsgesetz (TKG)keine E-mails mehr zu Werbezwecken ohne vorherige Zustimmung desEmpfängers, die auch darin gelegen sein kann, dass er seineKontaktinformationen öffentlich zugänglich macht, versendet werden. Siehaben ihre Kontaktinformationen öffentlich zugänglich gemacht bzw.bisher schon mehrfach E-mails von uns erhalten und der Zusendung nichtwidersprochen. Daher gehen wir davon aus, dass Sie auch weiterhin überunsere Angebote informiert werden möchten. Sollten Sie in Zukunft keineZusendungen mehr von uns wünschen, ersuchen wir Sie, uns ein Retourmailmit dem Vermerk "keine weiteren Zusendungen mehr" zu übersenden oderden Abmeldelink zu klicken.