Newsletter
Trophy Newsletter Topics
+ Deadline for Entries - racing numbers with nick name
+ Mega sale in Bad Goisern!
+ Slow Motion rating - already 40 teams
+ Participants' t-shirts - Trophy starting package
+ New! Bike Award
+ New Edition: MTB maps (Salzkammergut & Dachstein Course)
+ Tip: Parenzana Marathon

www.salzkammergut-trophy.at
office@trophy.at

Deadline for entries - racing numbers with nickname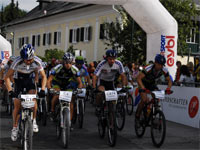 Two weeks before the actual start of the Salzkammergut Trophy there are already more than 2.200 registrations. Early entries are still possible until July 2, 2007.

Late entries (+ Euro 10,-) are still possible online until July 9 or during the starting number distribution up to one hour before the actual start. However an early entry is not only cheaper, we can also guarantee a personalized racing number with your name or nick name!


July 14, Salzkammergut Trophy, Bad Goisern
>> Register now

July 15, Junior Trophy, Gosau
>> Register now

Mega Sale in Bad Goisern!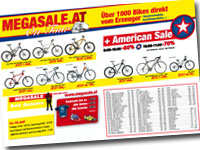 This year for the first time there is going ot be a Megasale.at in Bad Goisern. No biker should miss this oppertunity!

Megasale.at - Bikes factory outlet
(last years' models, exhibits ...)
Friday, July 13, from noon until 08:00 pm
Saturday, July 14 from 08:00 am until 08:00 pm

American Sale
Sunday, July 15, from 9:00 am until 10:00 am - 60 %
Sunday, July 15 from 10:00 am until 11:00 am - 70 %
on bike wear, helmets and shoes

Where?
In the Stephaneum next to the starting number distribution.

more than 40 Slow Motion Teams registered!
This year 40 teams have already registered for the Trophy Slow Motion Rating! Those who want to sign up for their team just send an e-mail to mary@trophy.at. In total there are non-cash prizes worth more than Euro 15.000,- waiting for the Slow Motion Bikers!

First Prizes:
New club jersey by Redvill, bike gloves by Roeckl and the VDO bike computer C3 DS for each biker of a team! There are also prizes for the teams ranking 4-10, 15, 20, 25 and 30!

Participants who would like to join a team please fill in the Team Nr. when registering.

Further Information on Slow Motion Rating
Teams so far

Starting Package 2007
T-Shirt for every participant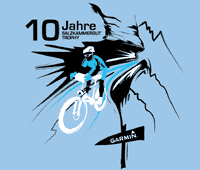 With your starting number you receive a big starting bag and a Trophy T-Shirt. The colours of this season are khaki and light blue. There are five different sizes from S up to XXL available while supplies last.

In addition there is also well balanced food package by PowerBar for each course.

Further Information

New! Park Fermé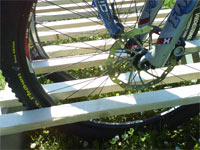 For the first time the Salzkammergut Trophy offers a guarded bike depot! All participants have the oppertunity to leave their bikes free of charge at this depot after the race - so enjoy your beer or watch the other bikers without any worry. The depot is open Saturday from noon until 10:00 pm.
No chance for thieves!
Last year there was not a single bike stolen at the Salzkammergut Trophy, even better for the first time a suspect has been arrested. Again this year the police will do anything in their power that all participants are able to travel home with their bikes.




New! Bike Award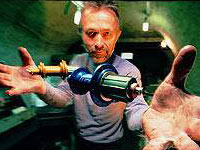 Which biker has the lightest and most beautiful mountain bike? For qualification resp. weight check are Hardtails up to 9 kilogram and Fullys up to 9.5 kilogram permitted at the DT-Swiss Stand on Friday from 03:00 pm until 05:00pm. The three lightest bikes of both categories will make the finals.
However in the finals not only the weight is important! Besides the looks, Uli Fahl (Tune founder) and his expert jury will also judge the bikes' quality and the technique.
Further information



New Edition: MTB maps by S & F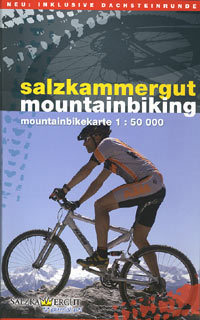 Salzkammergut Mountain Biking by Schubert & Franzke
60 tours leading through the Salzkammergut & map of the Dachstein course
Map 1:50 000 with course description and altitude chart
Price: 12,- Euro incl. shipping and handling

Map Dachstein Course
Three different versions circling the Dachstein, map 1 : 50 000 with course description and altitude charts
Price: 4,- Euro including shipping & handling

Combi: Salzkammergut Mountain Biking incl. map of the Dachstein course and Trans Salzkammergut
combi-price 16,- Euro incl. shipping and handling

Ordering:
Tourismusverband Inneres Salzkammergut, Kirchengasse 4,
A-4822 Bad Goisern, E-Mail: info@trophy.at
phone: 0043-6135/8329





A great oppertunity to play up once more - enjoying an extra portion of sun before winter starts! The Parenzana Marathon (UCI 1) takes place for the eleventh time combining competition and holiday feeling since this varied penisula offers a lot regarding scenery, culture and culinary specialties. This event has already a great tradition and became the most important MTB race in Croatia. The Mountain Bike Marathon Parenzana was named after the former railroad going from Triest to Porec. A large part of the 65 km long course runs along the abandoned railroad line, leading through the most beautiful regions of Istria. Perfect for the end of season! www.parenzana.com


Information:
Tourismusverband Istria, phone: 00385 52 452 500, fax: 00385 52 452 811, bernard.musulin@istra-istria.hr

Unsubscribe from the Newsletter
Since March 1, 2006 according to the § 107 tele communication law (TKG) e-mails for promotion purposes may not be send out without prior agreement of the addressee which may have been caused by making his contact information public. You have made your contact information public respectively have received so far several e-mails from us and did not object to those mails. Therefore we assume that you would like to be informed about our offerings in future. However if you wish to unsubscribe our newsletter, we would ask you to send us a reply mail under the subject "no more newsletters" or click on the unsubscribe link.