Newsletter
Your Number [kdnr]
Thank you for your Salzkammergut Mountainbike Trophy registration. Please see the starting list on our homepage www.salzkammergut-trophy.at/startliste and check your personal data!

If there are any mistakes, please send us an e-mail with the change request to anmeldung@trophy.at
We are looking forward seeing you!

Greetings from Bad Goisern

Your Trophy Team



Attention! Over the past years expensive mountainbikes have unfortunately been stolen at many bigevents. Please never leave your bike unattended andwrite down the frame number before arriving! Ifsomeone or something arouses your suspicion pleasecontact as quick as possible the race organisation orthe police in Bad Goisern, phone: 0043-59133/4102
Arriving by car:
From Friday 1:00 am until Saturday midnight the roads in the town center of Bad Goisern are closed for any kind of traffic. Parking spaces are available along the main road Nr 145. Please observe the signs and follow the instructions of the marshals. No parking at any time!

There are additional parking spaces in St. Agatha. All participants and also visitors may use a shuttle service to the center of Bad Goisern free of charge!

Friday afternoon - course inspection with the helicopter!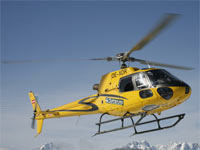 Helicopter sightseeing tours are already possible on Fridays as of 2:00 pm. This gives you the unique opportunity to view the whole course including the spectacular flight along the "Tauern Wand" and the "Ewigen Wand". On Saturday the first shuttle flights to the highest point of the course (Point P) start already at 7.30 am! The first bikers are to be expected at 8:00am at the Hütteneckalm (Point P).


Bikers' DVD

The "Alpine Medienmanufaktur" from Wattens, Tyrol will produce this year a very elaborate video of the participants. A camera team has already beforehand interviewed some participants and accompanied them during their preparations. They also filmed the putting up of the post signs and the improving work along the course.

Four camera teams will be on the road the whole day during the Trophy weekend in order to capture enough material for the bikers' DVD. With this they will produce a 40 min long film of the most spectaculars scenes during the Trophy weekend. The DVD will cost 19,90 Euro including shipping and handling and may be already ordered at the starting number distribution.


Sunday July 15, - Klausschlagen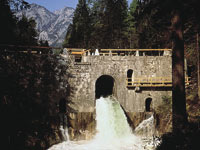 The Chorinskyklause is the last logging dam in Austria still working. Those who want to experience this spectacle of opening the dam on Sunday at 5:00 pm, may join us at 3:00 pm on the market place in Bad Goisern. We will organize a guided MTB tour to the Weißenbachtal (two groups - either 10km or 15km)